Through specification Green Lighting (GL) have been successfully supplying lighting, safety alarms and electrical accessories to the house builders for over 20 years.
We design and manufacture our products to comply with relevant Building Regulations covering all spectrums from energy efficiency to fire and acoustics. As a result, we have won the Queens Award for Innovation twice and currently supply 8 of the top 10 House Builders in the UK.
GL have a proven track record of supply and reliability and have an embedded existing route to market. We also offer follow-up customer care and support to your homeowners.
We are now in the process of developing battery storage solutions as part of our service at GL as well as our recently launched EVIQ electric vehicle charging points.
Our History
---
We were part of the team to launch the UK's first ever fire-rated downlighter.  The Snaplite was fire rated (Part B), acoustically rated (Part E), airtight (Part L) and didn't let condensation through (Part C)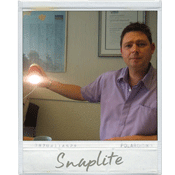 Our aim was to provide House Developers with low energy lighting (as per instruction of the new building reg. Part L1)
We were recognised for our contribution with the Snaplite
Queen's Award for Innovation
Green Lighting designed and manufactured a 2 level light lantern, complete with Photocell and PIR censor. This Tri-Sensor technology package senses light, temperature and movement and is our very own patented product
We designed and manufactured our first sealed downlight, utilising LED chip on board technology. This fire rated downlight was specified by 7 of the top 10 UK House Developers
Green Lighting launched our first ever LED external light. Today, this is still one of our most popular fittings with UK House Builders.
Evolving with what was best for our clients, Green Lighting made the move to only manufacturer LED lighting products
Green Lighting introduced smoke, heat and CO2 alarms to our portfolio. 5 years later we identified the need for a more contemporary, slimline look which we designed and now manufacture as part of our supply chain.
We were recognised for our dedicated service to both our staff and our clients.
As a company we also support the House Builder by offering a wide range of decorative lighting for use in Show Home's and Stock Plots.
Our Show Room is open to both trade and the public. With Decorative lighting displayed in full room scenes we embarked on our journey of offering show home furniture and accessories, enabling House Builders to offer home owners vouchers as sales incentives.
Green Lighting launched the most cost effective and brightest downlight on the market
To reflect the companies change in manufacturing we are now in the process of developing consumer units and switch plates as part of our service. We continue to provide lighting through our Green Lighting brand and to support the UK's house builders with quality yet cost effective products.
We are delighted to be one of the select businesses recognised as winners of the 2016 Queen's Award for Enterprise – the UK's highest accolade for business success. Green Lighting Ltd. received an Innovation Award for the development of a new customer service charter to support its LED lighting products.
Green Lighting Ltd. was one of 34 organisations honoured with a Princess Royal Training Award for creating lasting impact by successfully linking their skills development needs to business performance.
We are proud members of the Lighting Industry Association, which is Europe's largest trade association for lighting equipment professionals. This includes lighting manufacturers, suppliers, retailers, wholesalers, designers and all professionals active in the UK lighting market.